Creative Visualisation Works to Realise your Dreams
You can turn your hobby into a business. If Richard Branson can do it, with his love of music, air travel and adventure, then so can you.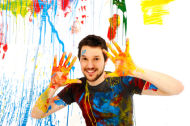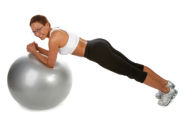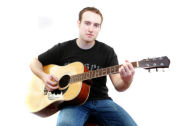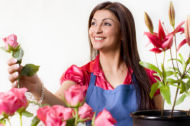 Success Stories
Have a look at some hobbies we've already turned into businesses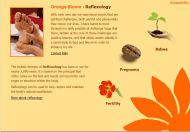 Orange Bloom. Kate turned her love of Reflexology into a successful business which helps mum's to have easier deliveries and infertile couples to concceive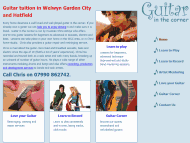 Guitar in the Corner. Having played guitar since he was 10 years old Chris now helps others to enjoy music through lessons and music production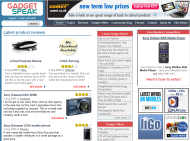 GadgetSpeak. Gadget nuts Paul, Michael and Pete get to try out cool gadgets and tell the world about them.

Marzipan Days. Sharon's love of theatre and local entertainment led her to build up a new service helping others to find great days out.
Do you need to:
Earn extra money to supplement your current income
Find a career that's more in tune with your values and visions or
Start something new after redundancy
Build a business that fits in with modern parenting
Then your interests are the best place to start.
I started my own business after putting aside a marketing career to spend more time with the kids. It's the best thing I ever did. My own business has given me:
self confidence
extra income whilst the kids were growing
a new mid-life career which I can expand at the rate I want to
a way to earn money and honour my deepest values and belief
With a background in marketing and coaching, and first hand experience of building several businesses from hobbies, I'm in an ideal place to:
help you to turn your ideas into reality
give you the confidence to go ahead and do it
help you analyse the marketingplace and get your marketing message right
be your mentor through your exciting setting up phase
Here's how we'll do it together – The Hobbies to Business Coaching Package:
use creative visualisation to break though to your intuitive self
brainstorm your ideas to find the best one
analyse your skills from previous employments
look at your hobbies and how you can turn that into a thriving business
create a vision for your business and a n outline marketing plan
The Hobbies to Business Coaching Package costs £750 for 5 Coaching sessions of up to 2 hours each.
Once you have your plan in place you'll be wanting to implement it fast – you should be in a good position at the end of your coaching package to do this yourself. However, if you need further support here's how I can help:
Build a 5 page website including copywriting, images and webspace for £750
Ongoing Mastermind coaching at £70 an hour to keep you on track and achieving your objectives
Preparing marketing materials and copywriting – prices on application.
Have you turned your hobby into a business? If you've turned your hobby into a business and would like to inspire others, please contact me to find out more.........